What Are Some of the Legends of Mount Shasta?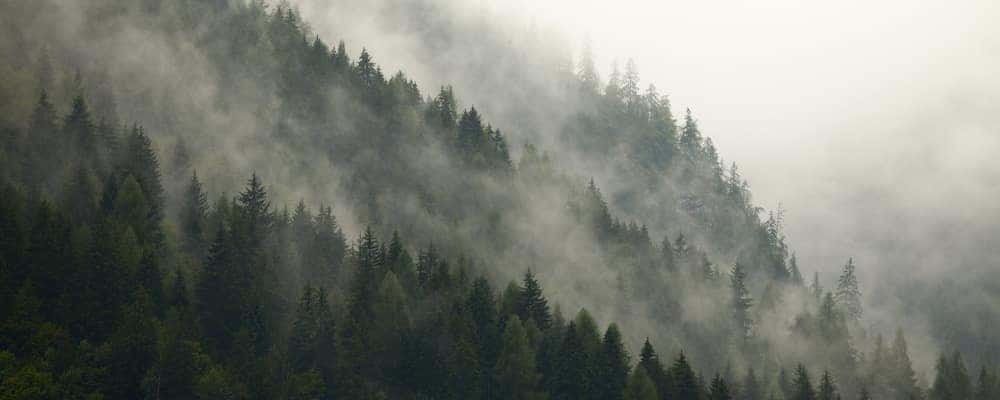 Mount Shasta is not only a prominent northern California landmark, but it's also, to coin a phrase from the classic film The Maltese Falcon, "The stuff that legends are made of." Rising to an elevation of 14,179 feet, Mount Shasta is indeed impressive, and it's no wonder it has been the inspiration for a variety of strange and mysterious tales. In addition to enjoying the many things to do around Mount Shasta, such as hiking or tackling some of the off-road Jeep 4×4 trails at Chappie-Shasta, we here at SJ Denham Chrysler Jeep Dodge Ram have always been fascinated by the Mount Shasta myths and legends. Reading some of these tales just might change the way you look at this majestic peak.
Native American Beliefs
The Native Americans who lived in the Yreka, Red Bluff, and Dunsmuir areas considered the peak to be the center of creation and a source of great spiritual power. According to the Klamath tribe, the spirit chief Skell lives in Mount Shasta. They say that he descended from heaven to the summit of the mountain and engaged in battle with Llao, the Spirit of the Below-World who inhabited Mount Mazama, another peak in the Cascade Range. During their fight, the two threw boulders and lava at one another. This may have been a way for the Klamath people to explain the volcanic activity at both peaks. Versions of this myth were later collected and written about by the California poet, Joaquin Miller.
The Hidden City
There are actually two legends regarding a hidden city that exists beneath Mount Shasta. One has to do with the lost continent of Lemuria. Frederick Spencer Oliver claimed in his 1899 book A Dweller on Two Planets, that survivors of the sunken continent of Lemuria were living in tunnels inside Mount Shasta. Lemurians living in the hidden city of Telos inside the mountain was further popularized in a book written in 1931 by Harvey Spencer Lewis (under the pseudonym Wisar Spenle Cerve). Several occult religions, such as The Summit Lighthouse, Kryon, and "I AM" Activity, adopted this belief.
Another hidden city legend was advanced by a British prospector named J.C. Brown, who in 1904 claimed that he had found an 11-mile cave in the mountain that led to an abandoned city. He said that the city was full of gold, swords and shields, and 10-foot tall mummies. Brown reported this to a friend in Stockton and a team of up to 80 explorers was assembled. But on the day that the expedition was to set out, Brown was nowhere to be found, and according to the story, he was never heard from again.
The Count of St. Germain
Guy Warren Ballard, a mining engineer, claimed that while he was hiking on Mount Shasta he met another hiker who introduced himself as the Count of St. Germain, a European adventurer who had died in 1784. Ballard wrote about the mystic encounter in his books Unveiled Mysteries and The Magic Presence. The experience led him to found the "I AM" Activity religion.
Learn More About What to See & Do Around Mount Shasta
The mystic and magical presence of Mount Shasta has led some to believe that it's somehow a gateway to a fifth dimension, while others claim that it attracts UFOs. Here at SJ Denham Chrysler Jeep Dodge Ram, we believe it's truly a magnificent mountain and a magical place to go hiking and backpacking, enjoy off-roading adventures behind the wheel of a Jeep Wrangler, or just relax at the Mount Shasta Resort. We're always happy to provide information about local attractions and activities, such as the best Redding area pumpkin patches or winter events in Mount Shasta. To learn more contact us online, or stop by our CDJR dealership near Chico today!
Related Posts from SJ Denham Chrysler Jeep Dodge Ram
Located six miles west of Redding, you will find reminders of the former mining town of Shasta City. Some of these buildings have been restored, such as the County Courthouse, which is now home to a stunning collection of artwork as well as plenty of historic exhibits. What else can you find at Shasta State…

Mount Shasta is not only a prominent northern California landmark, but it's also, to coin a phrase from the classic film The Maltese Falcon, "The stuff that legends are made of." Rising to an elevation of 14,179 feet, Mount Shasta is indeed impressive, and it's no wonder it has been the inspiration for a variety…

The best Christmas events of 2018 are happening in and around the Mount Shasta area, giving you the perfect opportunity to show off your new RAM 1500 accessories while spreading a little good cheer to those you love. Check out our favorites here, then read on for more information on activities in and around the…