Genuine Ram Accessories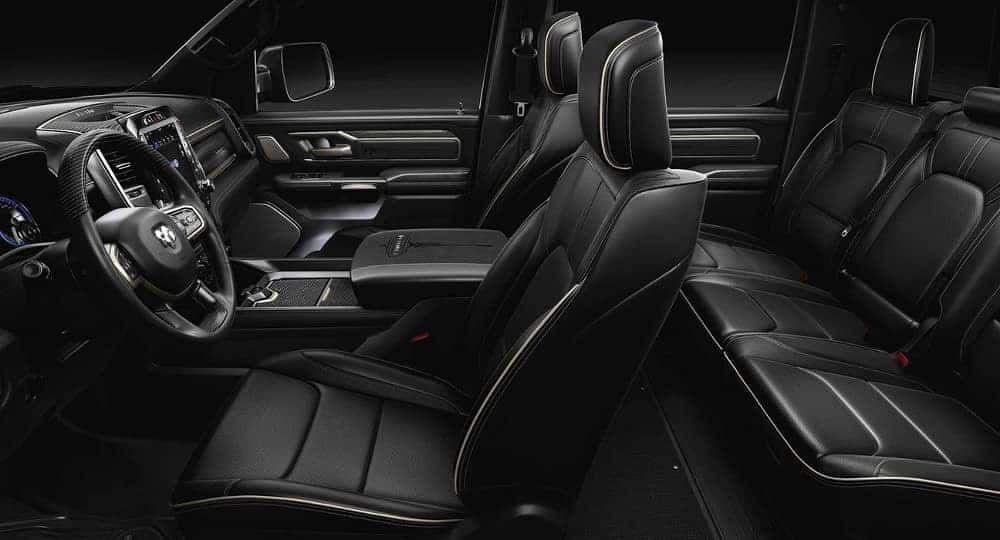 Tricking out your 2019 Ram 1500, Ram 2500, or Ram 3500 and turning heads around Redbluff is easy thanks to a wide range of Ram Accessories specifically designed to make your rig look, run, and tow better. Explore the options below and, when you're ready to add a little panache to your ride, come see us and let us help choose the perfect parts.
MOPAR Accessories
Unlike aftermarket parts, genuine MOPAR parts are designed to be a perfect fit for your vehicle. They will not require adjusting, modification, and you won't need to buy expensive adapters to make your new accessories fit properly. This ability to direct-swap parts gives you more time and money to spend showing off to jealous Yreka truck owners who didn't get the memo.
MOPAR lovers can find a wide range of accessories for:
Vehicle Interiors
Exterior Accessories
Carriers and Cargo Hauling Accessories
Regardless of what your Ram truck needs, you'll find a perfect fit in the MOPAR accessories catalog.
MOPAR Parts Catalog
If your Dunsmuir drive requires more power or a change of equipment, you can also find genuine replacement parts in the MOPAR parts catalog. Drivers can easily access the catalog to find parts for a variety of applications including:
Maintenance and Care
Repair Parts
MOPAR Restoration Parts
Magneti Marelli Parts
MOPAR Replacement Windshields with Corning Gorilla Glass
The availability of parts will depend on which vehicle you're shopping for.
Ram 1500 Accessories
Of course, the Ram 1500 has accessories specific to it, making it easy to create the perfect vehicle to take the family to Chico or hit the trails in style. Here's a preview of these accessories:
Premium Carpet Mats
Key Covers
Custom Pedal Kit
Cargo Carriers
To learn more about the Ram 1500 accessories available to make your Ram 1500 uniquely your own, or if you need help ordering just the right part, contact one of the knowledgeable associates at SJ Denham CDJR. Looking to build your dream ride? Discover the cost to lift a truck with SJ Denham Chrysler Jeep Dodge Ram today!
---
More on Ram Trucks
Designed for tougher jobs in the Redding area, the 2018 RAM 2500 can tow larger equipment that your standard truck. Though the max towing depends on which engine you choose, rest assure that each of its three engine options and the can tow tens of thousands of pounds. When properly equipped, the RAM 2500 reaches…

Tricking out your 2019 Ram 1500, Ram 2500, or Ram 3500 and turning heads around Redbluff is easy thanks to a wide range of Ram Accessories specifically designed to make your rig look, run, and tow better. Explore the options below and, when you're ready to add a little panache to your ride, come see…

 The 2019 Ram 1500 has been fully redesigned this year, boasting a variety of best-in-class performance specs and class-exclusive features. On top of all that, drivers in Red Bluff and Redding will also find a variety of unique Mopar® accessories available to help improve the utility, durability, and convenience of the Ram 1500. Accessory…